A simple and delicious recipe for classic gingerbread men! These Gingerbread cookies are made with all butter (no shortening!) for the best flavor. Perfectly spiced with molasses, ginger, cinnamon, cloves, and nutmeg, and decorated with a sweet and simple (not royal icing!) frosting.
Gingerbread cookies are a must for your holiday cookie tray. We make them every year to serve alongside my favorite sugar cookies, peanut butter blossoms, and chocolate chip cookies.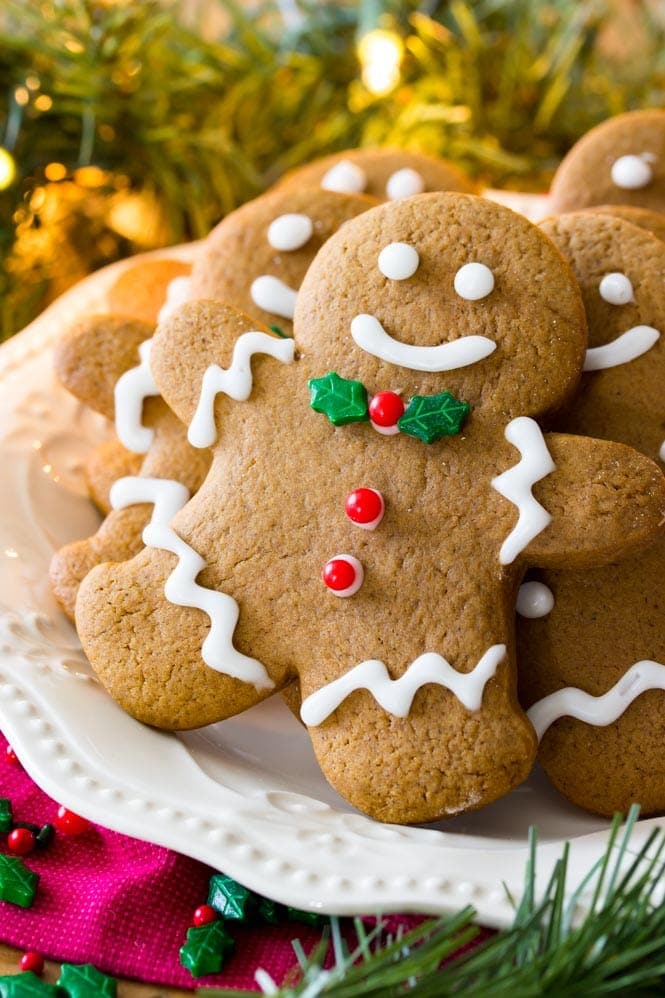 Anyone else feeling incredibly overwhelmed this holiday season? Zach reminded me this morning that there are less than 12 days until Christmas, and there's so much left to do!
[Read More...]