Ever wanted to make perfect Cream Puffs at home? Today I'm showing you exactly how to make them completely from scratch in the comfort of your own kitchen. And guess what: It's not even that hard!
I start with my grandmother's easy recipe for choux pastry and fill it with my simple vanilla pastry cream. For extra tips and visual hints be sure to check out my how-to video at the bottom of the post!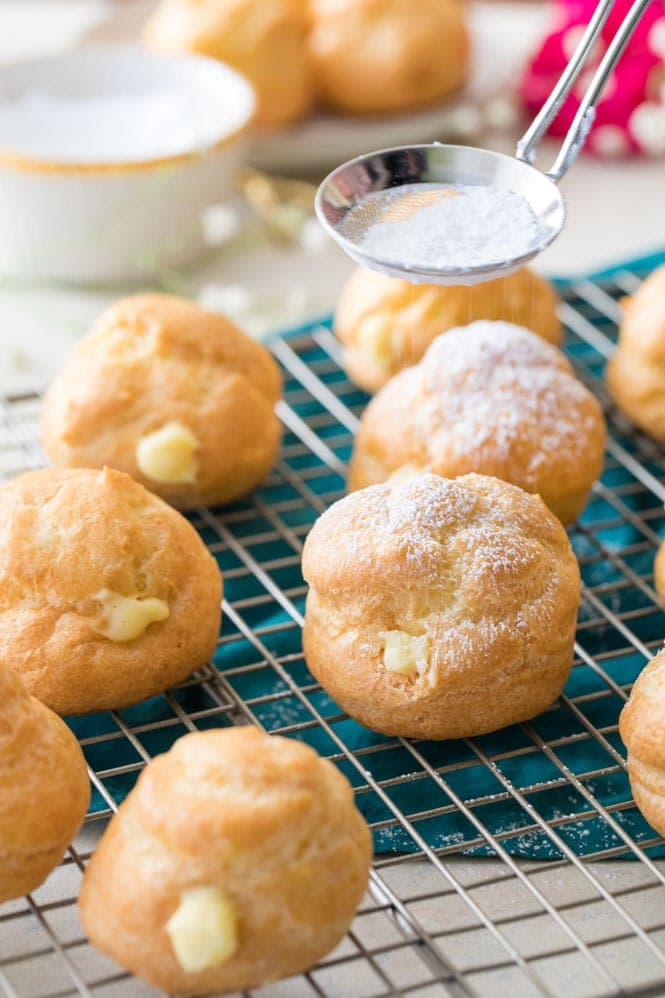 Ready to feel like a fancy French pastry chef? Today we are tackling choux pastry (also known as pâte à choux) and pairing it with the vanilla pastry cream that I shared earlier this week to make perfect cream puffs completely from scratch.
[Read More...]